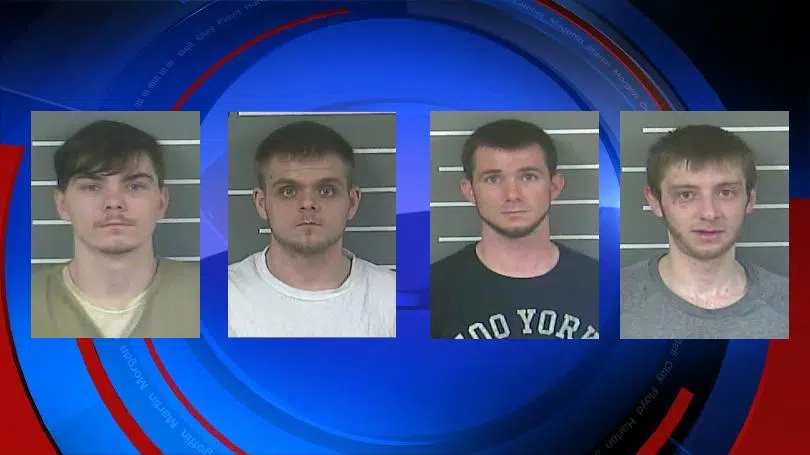 Four Pike County inmates were arraigned in court Friday.
Scotty Gibson, Christopher Bales, David Pearson and Corey Thompson waived formal arraignment and entered not guilty pleas. All four are charged with first degree arson after allegedly attempting to start a fire and riot in the jail on July 18th. A $5,000 bond was set for each of the men.
Gibson was transferred to Pike County from Floyd County after allegedly killing another inmate. He is facing a murder charge.
Thompson is being held on a parole violation, terroristic threatening, assault, and other charges.
Pearson is behind bars for a parole violation.
And Bales is being held by the Department of Corrections.
Picture courtesy of WYMT.