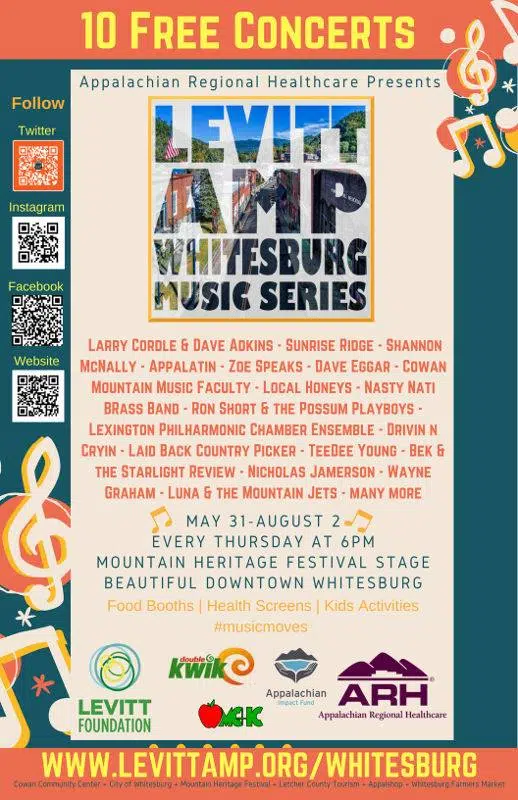 The Levitt AMP Whitesburg Music Series launched on May 31, bringing free, live music to the Mountain Heritage Stage every Thursday at 6pm for 10 weeks (May 31 to August 2).
The Levitt AMP Whitesburg Music Series promises high quality entertainment and good times for everyone.
The Whitesburg Farmer's Market, adjacent to Mountain Heritage stage, will be open from 4 PM – 7 PM; Mountain Comprehensive Healthcare (MCHC) will be offering free health screenings and information; and of course there will be great food and activities for the kids.
Remember to bring your picnic blankets and lawn chairs to enjoy the open lawn setting of the Mountain Heritage Village.
All Levitt AMP concerts are FREE and open to the public!
So make plans to join us and spread the word to friends, family and neighbors.
CLICK HERE for a full schedule of concerts!
CLICK HERE to visit the Levitt Amp Whitesburg Facebook Page